A home is a place where people build their memories. There are times, however, that people have to move out and transfer to another place. Moving from your old place to a new house always means a new beginning. The first thing that will come to most homeowners' minds is the cleanliness of the house before moving out and moving in. This may seem a simple thing to do, right? Of course, it's just cleaning! However, this job is quite challenging. Hence, many people tend to seek help from professional house cleaners.
Since there are numerous things to consider for moving renters and homeowners, cleaning is always deemed stressful and tiring. It is exhausting for owners and renters who still have other things to do. For instance, they have to worry about moving trucks or companies, when to transfer, checking the place, arranging furniture, packing, unpacking, etc. Cleaning should not be an added burden too!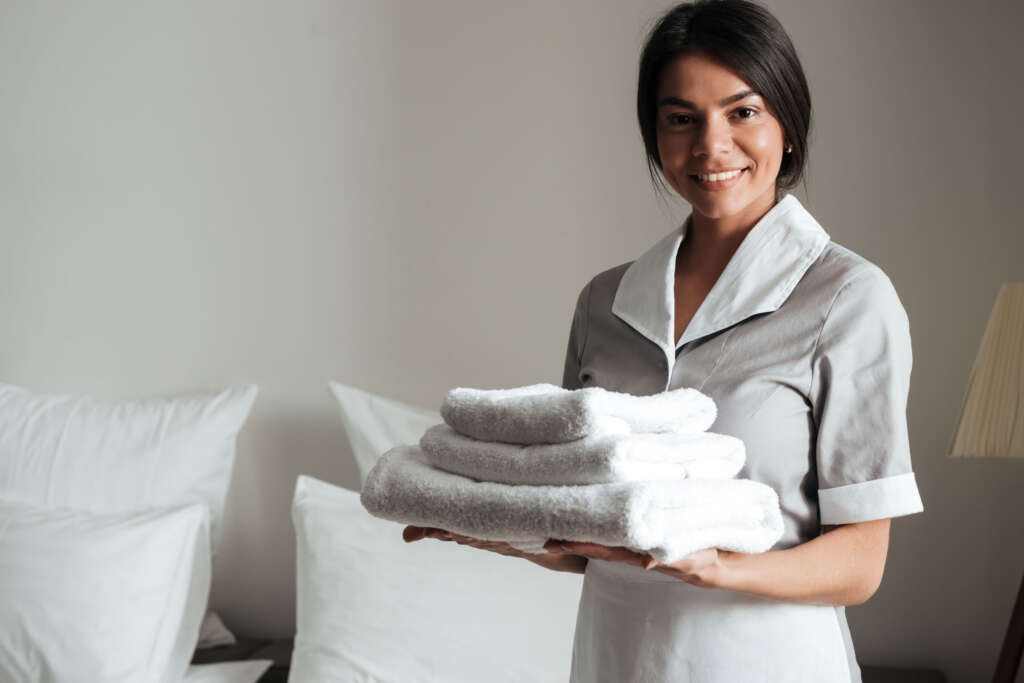 So, if you are looking for professional house cleaners to do the job for you, we at Home Sprintz got your back. We have professional house cleaners that certainly know what your house needs. Also, we can assess your place and do the rest of the cleaning for you. Rest assured that we ensure quality service, and give you a comfortable and clean home.
Moving Out
Moving out will mean leaving your previous house or place behind. However, it does not mean leaving it the way it is. Thus, it is a must to clean the house spotless and presentable before abandoning it. Most landlords require their renters to clean their places back to its original condition before moving out. For homeowners who are selling their house, they ensure that it will be presentable to the buyer to promote it for sale.
However, there are different standards when it comes to properties rented. Real estate often requires to "broom clean" the house before vacating it. On the other hand, some require you to clean the place perfectly. You might even lose your deposit if you left a rented place unclean. Moreover, this is not limited to the cleaning itself but also the repair of anything damaged. Your move out cleaning does not necessarily mean cleaning alone, but thinking of the place's habitable state. Essentially, you have to leave the property in a situation that you want to be welcomed by if you were the buyer.
Hence, if you're in this situation, you have the choice to clean it yourself. However, most homeowners or renters will not have enough time to do the job. They are occupied by the things needed to be done in the place where they have to move in. That's why some of them resort to calling professional home cleaners.
Moving In
Moving to a new home means a new jump-start for homeowners and renters. An organized and clean home will make you feel better. It will lessen your stress from work, school, or personal matters since you no longer need to worry about cleaning. Your new place may have been cleaned before you came over. However, it will feel different if you'll have it cleaned according to your preference. Here, you may see empty walls, dusty rooms, unclean floors, and disorganized furniture. If it's a newly constructed house, it might be full of dust and dirt too. This dirty state should not be the reason to ruin your excitement in moving in. You have to take charge of cleaning it to ensure that it can be comfortably occupied. You never know what was there before you moved in.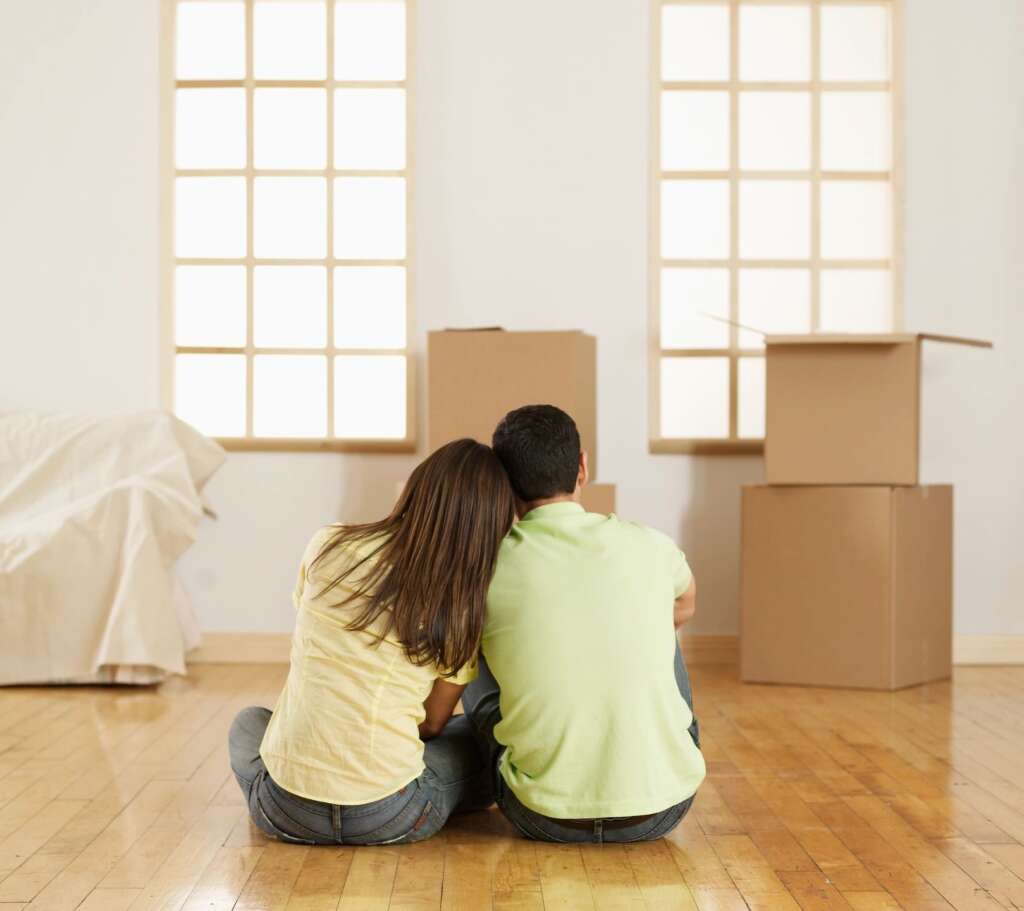 In the process, you might discover things about your new place while cleaning. For instance, you may find broken pipes, wrong connections, cracks on the wall, and anything damaged. With this, you will be able to fix or change things before the situation goes worse. Thus, aside from actually just cleaning it, you have the chance to double-check your new home.
Cleaning your new house might be a difficult task, especially when you have fewer hands that can help. It is not a bad idea to ask the help of professional house cleaners. This will save you more time unpacking your things and organizing them. One thing from the list that you have to worry about will be omitted: the dreadful house cleaning.
How Do Professional House Cleaners Clean?
There are many ways to clean a house. It could be a simple broom cleaning, a general cleaning, or deep cleaning. However, in the busy case of moving in or out cleaning, you might need an extra hand. Here are the ways of how professional cleaners clean:
They use the most appropriate tools.
Generally, cleaning makes use of many things and cleaning solutions. For instance, you may choose different soaps or cleaning detergents. However, professional house cleaners can distinguish which product or materials must be used. They can pick the best-fit materials according to what your house needs. Moreover, they do not have limits in their ability to clean using those sets of tools. You can also request using green cleaning products if you prefer. Thus, you don't have to worry anymore about the quality of your house cleaning.
They leave a spotless house.
Professional house cleaners do deep clean in any venue that they are assigned to. Their services depend on what they offer. For example, aside from focusing on just the house itself, the scope of their service extends to cleaning appliances such as baseboards cleaning, oven cleaning, refrigerator cleaning, window cleaning, etc. Of course, it is a must to leave the room or house spotless. But, with their expertise, they could reach the ignored spots in the house and clean it for your convenience.
They ensure no time is wasted.
When professional cleaners clean, they ensure that there is no time wasted. This is for the convenience of their customers. Since most of their services are paid by the hour, they make sure that they make the most out of it. Customers must take note that the move in or out clean time is 1.5 times longer than that of the general cleaning.
They have an organized schedule.
Cleaning a huge house is tiring, especially when you only have a certain amount of time to do the job. Thus, when these professionals clean, they do things in an organized manner. They plan, assess your house or place, and organize their materials. With their expertise, there will be less or no hassle when it comes to cleaning your place.
Why Should You Choose Home Spritz?
If you want to free yourself from this tiring job and leave it to the professional house cleaners instead, you're on the right track. Our team can give you confidence when it comes to the appearance of your old house to your buyers or real estate. Also, we can ensure that you live in a comfortable place that is clean and organized. With this, we have a responsive service that will cater to your questions and needs according to your preference.
Furthermore, we ensure that we offer quality service to our customers. We make sure that your payment for the job is worth it according to the finished appearance. Most importantly, we hire experienced cleaners who have the knowledge and skills to provide you with a clean, comfortable, and livable home.