How to Spot the Perfect House Cleaner: A Detective's Guide to Pristine Homes
The Sparkling Quest for a Stellar House Cleaner. Are you tired of coming home to a messy house? Do you want to have more free time without sacrificing cleanliness? The answer lies in finding the perfect house cleaner to sweep away your troubles! But how do you find a house cleaner that's the perfect fit? Fret not, for we've got you covered. In this fun and informative article, we'll guide you through the skills and attributes to look for in a high-quality house cleaner. Let the cleaning games begin!
You are already here! We have a list of experienced, background checked, and nice cleaners ready to go. Book now! We'll help in finding you a housekeeper.
Want more cleaning tips, click here for our list.
The House Cleaner's Magical Toolkit – Essential Skills
Meticulousness: You want a cleaner who's borderline obsessive about cleanliness. Look for someone who takes pride in their work, paying attention to the smallest of details. For example, a fantastic house cleaner will not only sweep and mop, but also dust off picture frames and wipe down baseboards.

Time Management: A great cleaner should be like a time wizard, able to balance tasks efficiently. For instance, they may start the laundry before tackling the kitchen, ensuring both tasks are completed in a timely manner.

Knowledge of Cleaning Products: A quality house cleaner will have a wealth of knowledge when it comes to choosing the right cleaning products. They'll know which solutions are best for tackling stubborn stains, and which ones are safe for your family and pets.

Adaptability: The best house cleaners are like chameleons, adapting to your specific needs and preferences. Maybe you prefer eco-friendly cleaning products or have a unique organizational system. A top-notch house cleaner will accommodate your requests without batting an eyelash.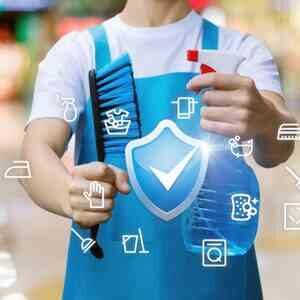 The House Cleaner's Magnetic Personality – Exceptional Attributes
Trustworthiness: When it comes to finding a cleaner, trust is paramount. You'll be granting them access to your personal space, so it's important they're reliable and dependable. Look for a house cleaner with glowing references, and consider running a background check to put your mind at ease.

Communication Skills: A quality cleaner should be an excellent communicator. They'll listen to your needs, ask clarifying questions, and keep you informed about any changes or issues that may arise.

Positivity: Let's face it, cleaning can be a thankless job. A house cleaner with a positive attitude can make all the difference. Their enthusiasm will not only make your home sparkle, but also brighten your day.

Respectfulness: A top house cleaner will treat your home with the utmost respect, taking care to avoid damage or disturbance. For example, they'll be cautious when moving furniture or using cleaning products on delicate surfaces.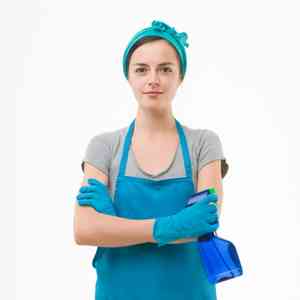 The Great House Cleaner Hunt – Where to Look and What to Ask
Recommendations from Friends and Family: There's nothing like a personal endorsement to help you find a quality house cleaner. Ask your friends, family, or coworkers if they know anyone they would trust to clean their home.
Home Spritz: Websites like Home Spritz can provide valuable insight into the experiences of other customers with a particular cleaner.
Interview Questions: Once you've found a potential cleaner, don't be shy to ask questions. Some key inquiries may include:
How long have they been in the house cleaning business?
Can they provide references from satisfied clients?
Are they insured and bonded?
What cleaning products do they use, and are they open to using specific products you provide?
Ask specifically what they would use on your granite, hardwood, etc. You are looking for reasons to say no, not reasons to say yes.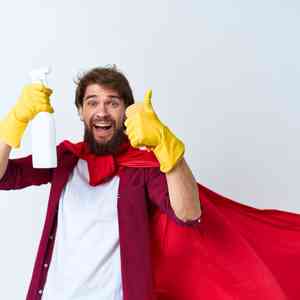 Finding a quality house cleaner can be a challenge, but it's worth the effort. A good house cleaner can help keep your home clean and tidy, giving you more time to enjoy your life. When looking for a house cleaner, ask for referrals, do your research, and check their credentials. Consider their skills and attributes, such as attention to detail, reliability, trustworthiness, flexibility, and good communication skills. With these tips, you'll be able to find a cleaner who will make your home shine.