DO YOU TIP HOUSE CLEANERS FOR A ONE TIME CLEANING
The best choice is to follow your normal rules. If you tip, you should tip your cleaner. It is never mandatory, but there are definitely reasons to tip other than whether you agree with it or not. There are lots of cultural norms around tipping and if it should be allowed in society today. Tipping is always a personal choice and should never be forced upon a customer. Do you tip house cleaners for a one time cleaning? Let's play with a few ideas on the morals and values of tipping.
Tipping Doesn't…
Help a Cleaner get a Car Loan
Notify a Cleaners employer they did a good job
Get approved for a mortgage
Pay taxes
Let your cleaner know they are doing a bad job (neither does the absence of)
Give cleaner health benefits
Encourage an employer to pay more or compete for labour
Tipping Does…
Help a cleaner pay for food, rent, bills, etc.
Let your Cleaner know they are doing a good job
Home Spritz House Cleaning
Choose from a list of triple screen cleaners
From $40/hour
Living Wage Employer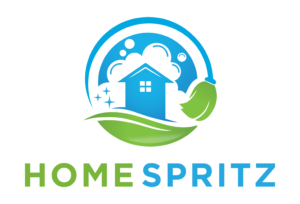 Living Wage
A living wage is defined as the minimum income necessary for a worker to meet their basic needs.

Wikipedia
A living wage varies by each city and possibly could be a good reason that you feel tipping should be done. Most cleaners in Canada average $16.65/hour while the living wage in Alberta varies from $18.13 in Calgary, $16.31 in Edmonton, to $13.65 in Medicine Hat (Living Wage Canada).
And if you are like most people who have a house cleaner you likely have a household income of at least $100,000+ per year. The question then becomes can you afford the tip? Or can you find a cleaning company that supports a living wage and not tip? The choice is yours.
So do you Tip House Cleaners for a One Time Cleaning? It is up to you, but remember that a stronger community can only be supported by those in that community.
How much should you tip your cleaning lady?
If you made it here, maybe you are good to go. Then we recommend 10-20% same as your normally would for a one time cleaning. $1,000 if you won the lotto is always a nice treat, but not breaking the bank over paying every week is important as well. Home Spritz pricing includes tips, so no stress with us, but feel free to think about this with your current cleaners. For a one-time cleaning is could feel quite transactional, while a regular bi-weekly cleaning requires a positive relationship and tipping may be more appropriate.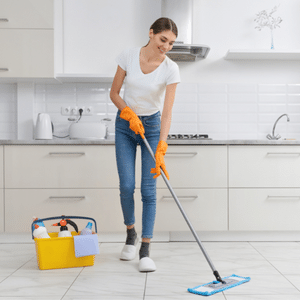 There is a lot of trust if you do decide to tip house cleaners for a one time cleaning. Cleaners enter your house and do their best to leave your valuables where you left them last. They are under tremendous pressure to keep your trust. Therefore, it is very important you directly give them the tip or mark it in an envelope. No trusted, reliable cleaner will take cash from a house without express permission.
What do you think? Do you tip house cleaners?
Interested in a service where tipping isn't required? Try Home Spritz.